The Festival Trinity
The Festival Trinity symbolizes the mission of this ministry – the famous food we've served since 1937, the variety of fun games and activities we deliver, and providing something the whole family can enjoy together,

Food. Family. Fun.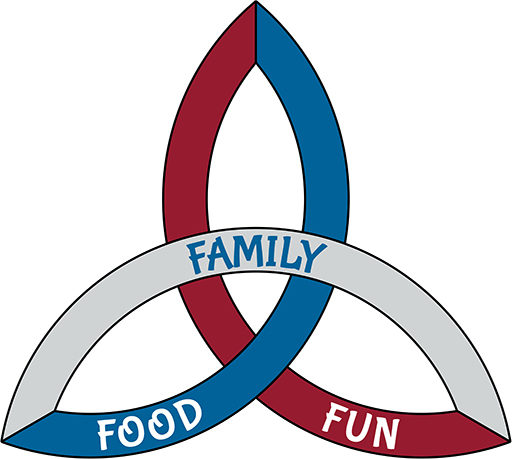 Returning in 2020!

Scott Greeson is a singer/songwriter and entertainer who performs with the band, Trouble With Monday. They've opened for Kenny Chesney, The Zac Brown Band and Brad Paisley. Enjoy their eclectic mix of cover songs and original Americana music.
SCOTT GREESON &
TROUBLE WITH MONDAY
Thursday Night: 7:30 – 9:30pm
ACCESSIBILITY
Many of our festival dining and gaming locations are accessible to guests with physical limitations. Our campus is aging, but we make every attempt to reasonably accommodate our guests. Guests in wheelchairs are invited to use the lift on the west stairs leading down to our indoor Dining Room.
WAYFINDING
It can be challenging enough to navigate our 80+ year old campus. With our vast array of Festival offerings, it's even tougher. We've also made some changes this year, so you'll want to download our handy map of the Festival grounds.
METHODS OF PAYMENT
We are continuing to accept credit cards, Apple Pay and Android Pay at most of our food and beverage locations, as well as at the Ride Ticket booth. We're also adding additional new technology to greatly improve the guest experience!
CLEAN RESTROOMS
In addition to private restrooms in the Casino, and multi-stall restrooms in the Dining Room, we offer a clean, well-lit, air-conditioned restroom trailer at the west end of property on Biltmore Avenue. We also have a Family Restroom in the Dining Room.
About the Parish and Festival
As one of the oldest festivals in the state of Indiana – founded in 1937, the same year as the Parish – the St. Christopher Summer Festival has held it's 3-day event every year with the exception of 1942, when the United States entered World War II.

The Festival has grown to be one of the largest events in Speedway, after the many fantastic events at the Indianapolis Motor Speedway. We're proud to be neighbors to the the famous yard of bricks.

Over the years, the event has become known as "The Festival That's Tops in Food." Browse our website, visit us on Facebook, and plan to join us in July. You'll quickly learn why we've earned that title!

Food. Family. Fun.
#IndyFestival #TopsInFood